I think i'm gonna gain weight fast during these holidays. Mum has been cooking so much. Not that i cannot say no and ask her to lower down the rates. It's just that,
i don't wanna say no!
There's no way you can resist a mother's cooking, no way at all!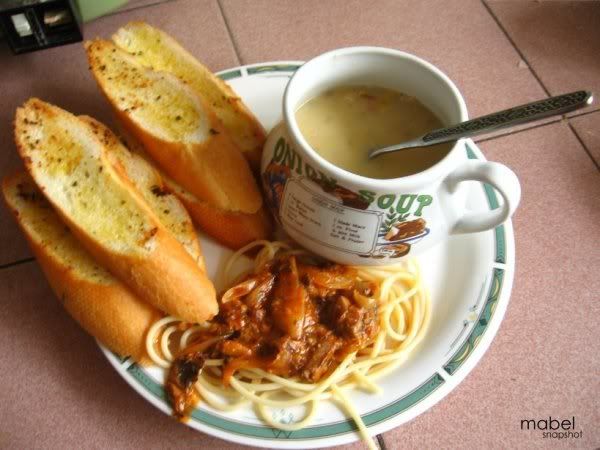 This was what my mum made! Garlic french bread + sardine spaghetti + chicken soup! Nice right? Let's take a closer look. Hehe.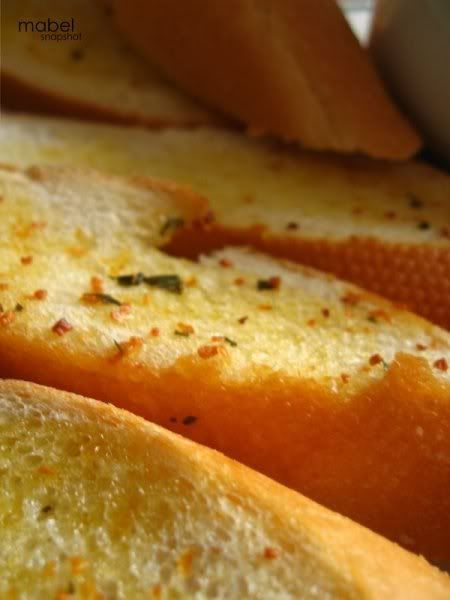 I so very love garlic breads. It is crusty and soft at the same time. YUM!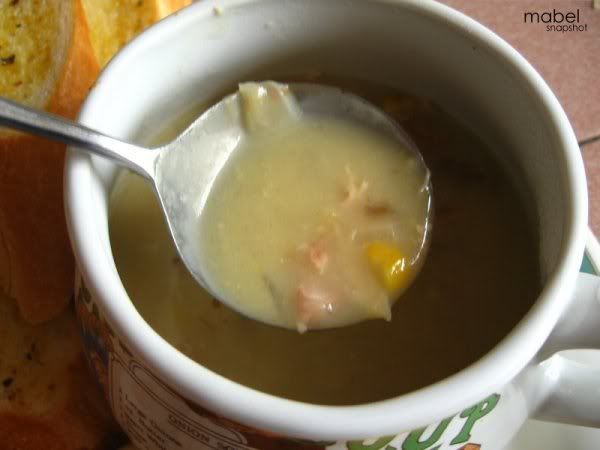 Mum has gotten this chicken soup recipe from Australia. It contains corn, chicken, chicken stock, and some i-don't-know-what-is-that stuffs.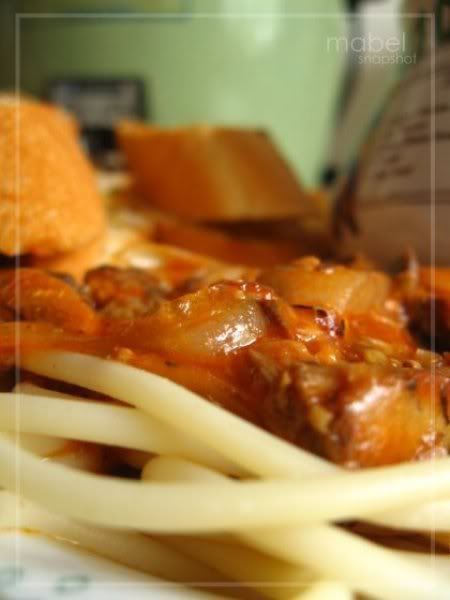 Added to multiply : http://mabellmt.multiply.com/photos/album/5
And not forgetting the main one, the spaghetti topped with fresh (cooked!) sardines! I think there are tomatoes to it. Wahaha. Do you feel like loving my mum now?
hehe