I was attending my coy's meeting (girl guides) on a Saturday morning. Was almost bored to death since most of the activities were only suitable for juniors instead of us seniors. I was lucky enough to have my camera with me. What else could i do other than to use it? I wouldn't bare sitting down growing mushrooms.
I was experimenting on angles, not like it's a new thing, but i enjoy doing it. Bending down and going round 360
o
was perhaps the only thang that kept me awake.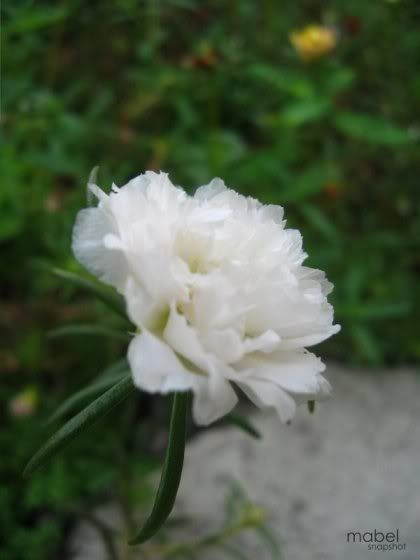 Looks as if it was made out of tissue-like laces.
Today, i have learned a lesson. I should bring my camera
wherever i go
! There was once when i went to JuEan's aunt's house, i saw this miserable sticking out behind the window facing the back lane. It attracted my attention since it was the only green around!
SIGH
. Regrets~